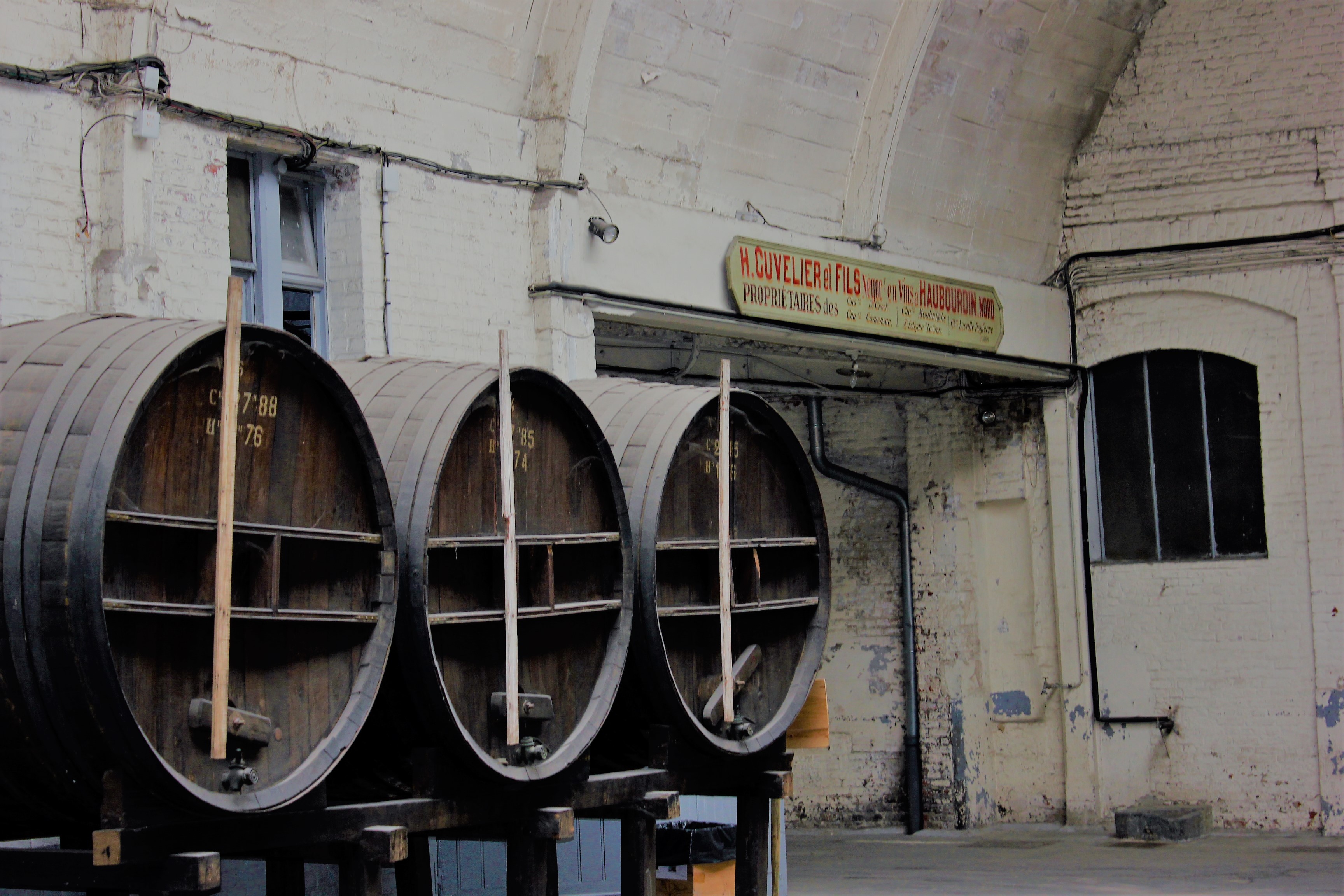 Sourcing French wines and maintaining a relationship with wine producers is a long and difficult process. Cuvelier & Fauvarque, historical French wine merchants, have been doing it since 1787. They offer the ability to wine importers worldwide to work with one single provider who knows their products in and out. Theses products are carefully selected with rigor and exclusivity. Additionally, they are able to mix cases, pallets and containers with an offer of 600 different wines. They come from all ranges and almost every French wine regions. Their main concern is to provide a very current selection, through listening to their customers and taking advantage of over 230 years of "savoir-faire."
WinePalette
Baptiste Bigo
Baptiste Bigo joined the group in November 2016 to develop the export activity of Cuvelier & Fauvarque. He is a true wine enthusiast with an international profile. In his opinion, the wine world is currently undergoing a real transformation. Wine exporters have to be aware of this evolution and learn to adapt to the coming changes. The customers have to be at the center of the process, and this is where the services offered make a difference. Of course, by selecting the best products, but also by innovating and offering expertise in all aspects of wine shipping (logistics, transport, range…).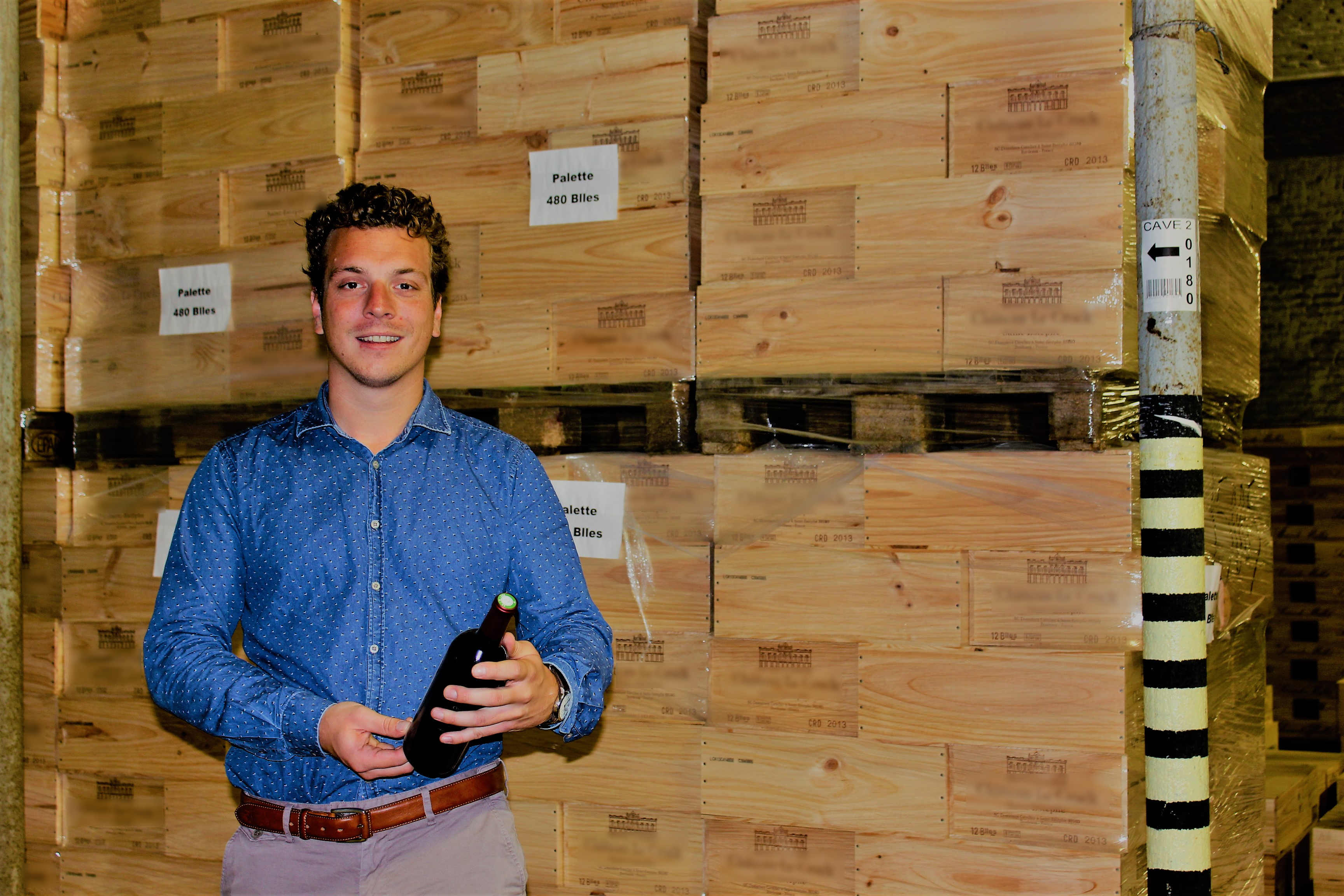 Côte de Bourg
Grave
Grave de Vayres
Haut Médoc
Pessac Léognan
Saint Émilion
Moulis en Medoc
Côte de Blaye






Côte de Provence
Sable de Camargue
Languedoc
Corbieres
Vin du Pays de Gard
Côte de Gascogne


Wine Palette: Mix as many wines as you want in one order
Having a good wine list is being able to showcase multiple varietals, new discoveries and paring wines adapted to dishes or seasons. With this in mind, Wine Palette is here to accompany you for a 100% successful wine buying experience during the whole year. What's Wine Palette's secret? The freedom to customize your wine pallets or containers depending on your needs and your likes. Mix products while creating a unique and custom selection that reflects your tastes and caters to your customer's demands!  Wine Palette exists to help you in your discovery of new product needs and increase your knowledge of different French wines.
Import the best wines in one click!
Whether it's a Pinot Noir from Alsace by Charles Sparr, a fruity and aromatic Côte de Blaye or a Pessac Léognan, Wine Palette offers a large choice of wine in one click. With a large choice of varietals, tannins, aromas or body, discover new producers from different domains and let yourself be guided towards what you're looking for. Inspired by his experience at Cuvelier & Fauvarque and passionate about wines, Baptiste Bigo uses these qualities to innovate and make Wine Palette the key solution to help facilitate your wine importing needs.  Our teams manage everything and you get all of the advantages.
Advantages of Wine Palette: Easy wine importing at very competitive costs!
Import wines, ok.. but how to do it? The first step is to discover the choices we offer in our wine gallery and take your time to make your selections in just one click! There you'll find all the information necessary concerning wines and their particularities. The larger your palette or container is, the lower the price thanks to our degressive pricing. Wine Palette is in direct contact with all the producers and we manage everything! We have more than 500 000 bottles in our 12 to 14°C cellars in the North of France, in Haubourdin. Regarding the logistical side, we are able to ensure that all deliveries are made. With Wine Palette, discovering wines has no borders or limits and our team will be happy to mix and match wines on your next order!