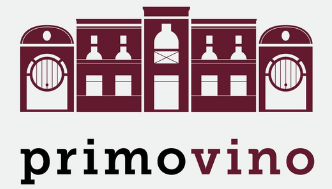 Do you know the sale of "Vins Primeurs"? No, we are not talking about Beaujolais Nouveau, but about Grands Crus classés from well-known and recognized Châteaux, often with many advantages for the buyer and the consumers ! So, how are these sales organized ? What are the objectives and advantages, for the producers but also and especially, for the consumers ? Why Wine Palette is on the subject ? 
We explain everything you need to know just below !  
First of all, what is an en primeur sale ?
Originally, a wine en primeur is a young wine, intended to be consumed in the months following the harvest. The most concrete example is the Beaujolais Primeur, more commonly known as "Beaujolais Nouveau", which can be drunk from the end of November. This definition is of course valid for all the wine-producing regions of France, but it takes on a completely different meaning when we talk about Grands Crus. The "Vins primeurs" from Grands Crus Classés and similar wines are therefore put on sale while the wines are not yet final, which means that they still have to be aged for 18 months in barrels in the cellars of the Châteaux and estates. This practice has existed for more than two centuries, and the sale is made from the chateau to the wine merchant, who then resells the wine to individuals or other merchants. 
For the producer (Domains, Châteaux, vineyards…) the objective is clear, it is to ensure an immediate cash flow after the harvest. Simple and efficient. The buyer can also hope for an interesting advantage: to obtain a discount compared to the final price of the wine when it will be put on the market in bottle, two years later. The discount is considered interesting if it exceeds 30%, which is often the case. There are two types of buyers on this particular market: the first one buys wines for his personal cellar, while the second one buys to speculate and resell his bottles at auction. A trend that has been growing strongly for a few years. 
In view of these stakes, we can understand the growing interest in the "en primeur tastings" that are flourishing everywhere, because many critics operate in these tastings and will give notes, which will be decisive for the price of each bottle. Originally a Bordeaux practice, the great wines of Burgundy and the Rhone have also been practicing these events for some years.
Wine Palette in all this ? 
If you have been following us for some time now, you must surely know that we are not producers, but indeed traders. Indeed, Wine Palette being the worthy exporting entity of Cuvelier & Fauvarque, a wine merchant founded in 1787, we are familiar with en primeur sales ! We benefit from beautiful allocations each year, to allow our faithful consumers and partners to take advantage of this very special practice in the wine world. That's why we organize an event for the general public, entirely focused on en primeur sales : PrimoVino ! 
As previously mentioned, this event is open to the public, so everyone can participate. Whether you are a customer or not, whether you are a private individual or a professional, you are of course welcome to attend PrimoVino ! We have been organizing this event for 10 years now, and usually hold it in our premises, located in Haubourdin in the north of France, but due to its success, our cellars are no longer sufficient to welcome all our participants, so the 2022 edition will be held at the Mercure Hotel in Marcq en Baroeul. 
For our partners abroad, and moreover outside of Europe, we understand that it is complicated to come and participate, but rest assured, we also export these grands crus en primeur ! This is the reason why some of our prices are not displayed on our website or price lists, these wines are still in primeur and the prices are not yet definitively applied. If you are interested, you can contact us to receive the price lists as soon as they are published, even before the official communication from Cuvelier & Fauvarque and Wine Palette !
Finally, let us tell you about the small selection of the best wineries that sell en primeur. Over the years, these are the very Grands Crus that have convinced us, so that today we can give you, surely the most precious thing before the games… the expert's prognosis !
The special Wine Palette en primeur selection
LéoVille Poyferré : Château Léoville Poyferré is a wine estate located in Saint-Julien-Beychevelle in Gironde. In AOC Saint Julien, it is classified as the second great growth in the classification of 1855. The domain includes 80 hectares of vineyards.
Château Bouscaut : Château Bouscaut is a wine estate located in Cadaujac in Gironde. Located in AOC Pessac-Leognan, it is classified as a Grand Cru in the classification of Graves wines. A grand prix is still run today under the name of Château Bouscaut. In 1953, the estate received the title of Cru Classé de Graves white and red.
Château Lynch Moussas : The castle Lynch-Moussas is a wine field of 40 hectares located at Pauillac in Gironde. The vines are planted on beautiful gravelly hilltops with a clay subsoil. The vineyard is planted on beautiful gravelly slopes with a clay subsoil:
75 % cabernet sauvignon 

25 % merlot.
Château Siran / Margaux : Chateau Margaux is a wine estate in the eponymous commune of Margaux covering 262 hectares in the Margaux appellation located in the Médoc region of the Bordeaux vineyards.
Chateau Margaux is a "premier grand cru classé" according to the official classification of Bordeaux wines of 1855 and shares this rare distinction with Chateau Lafite Rothschild, Chateau Latour, Chateau Mouton-Rothschild and Chateau Haut-Brion.
Fleur Cardinal : A cadastre dating from 1819 already shows the existence of plots of vines as well as buildings on the place known as Thibeaud, where the current winery is located.
The first traces of a wine estate producing its own wine go back to the years 1920-1930, following the union of Pierre Sarthou-Moutengou and Jeanne Marie Grué, herself a descendant of two wine-producing families. In May 2001, Dominique and his wife Florence decided to buy Château Fleur Cardinale from the Asséo family, owners of the property since 1982.
Contact Wine Palette if you want to know more about primeurs wines ! 
Sources : https://www.winepalette.eu/
https://www.cuvelier-fauvarque.fr/