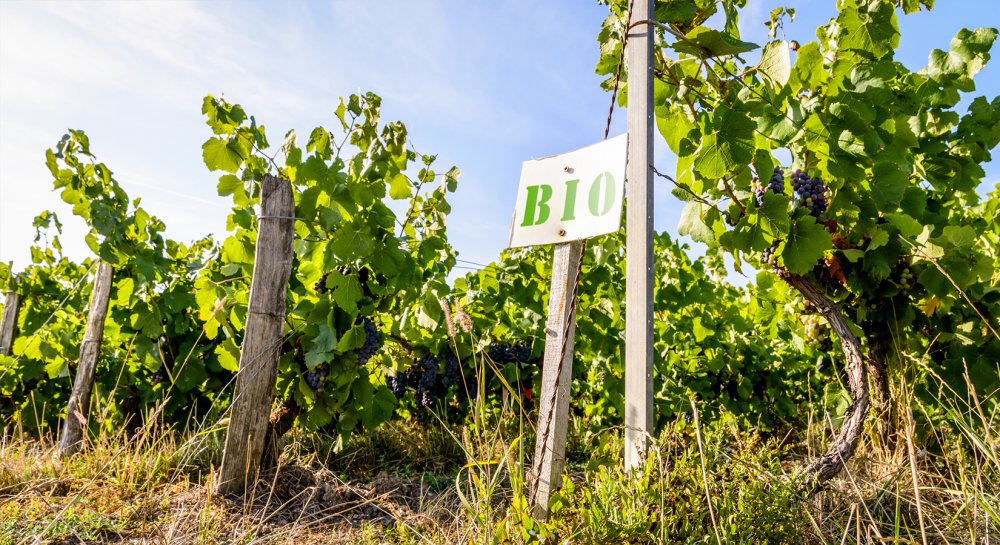 Today, we are talking about wine, obviously, but more specifically about French organic wines ! The official designation for organic wine exists since 2012 in France, and is constantly growing on the market in front of conventional wine which is decreasing every year a little bit more. However, it is not always easy to understand what an organic wine is. Between the numerous labels (European Organic Label, BioDynamie, High Ecological Value etc.), the different cultivation, harvesting and vinification techniques, the commercial and marketing speeches… Not always very clear for the consumer and even the professional !
Curious to know what is really an organic wine ? Embark with Wine Palette on this journey to the heart of 100% natural vineyards ! 
First of all, what is organic wine ?
As we all know, wine has known how to reinvent itself, evolve and differentiate itself since the dawn of its consumption. And the "Organic" wine is once again the proof ! For several years now, wine has been undergoing a small revolution in its mode of production and consumption. Indeed, conventional or "classic" wine has been experiencing a slight decline in interest for some time, particularly due to changes in consumption patterns and the global awareness of the consumption of alcoholic products. It is thus quite naturally that the Organic Wine has finally imposed itself in the landscape, and especially to convince the consumers as well as the producers. 
An "Organic" wine is a wine that is produced from organic grapes, therefore grown without GMOs, pesticides, chemical or synthetic fertilizers. The purely organic wine is therefore the result of processes that are strictly regulated by the European Union. All wines, without exception, are therefore eligible for organic winemaking ! Whether they are red, white, rosé or sparkling. The European regulation requires a conversion period of 36 months before being certified organic. For a plot of land to be considered organic, it must scrupulously respect the following points: Agricultural ingredients must be 100% Organic, the list of authorized additives is greatly restricted and must therefore be respected, respecting the restrictions on the limit of SO2 (Sulfur Dioxide) levels, for example. Converting to organic for a French winegrower is therefore not an easy task. 3 years of conversion for a parcel that will necessarily have a lower yield. A conversion also requires investments in equipment, which will generate significant costs. Many controls are therefore carried out by the Agence Bio, which certifies the vineyards in conversion, which requires even more time and energy. A conversion is therefore not to be considered lightly, but can be more than worth it, considering the rising trends of the market. Let's talk about the market ! 
A brief overview of organic wine global market  
The 3 biggest producers of organic wine in the world are Spain, Italy and France. The organic vineyards in the world are mainly concentrated in Europe (83% in total). As for the most consuming countries, Germany is in first place, followed by France, the United Kingdom and finally the United States. The organic wine market is estimated to be worth €979 million in 2019, which is 4 times larger than in 2010 when it generated €252 million. According to some, this phenomenon is only a fashion effect, but according to others it is a proof that the product is settling durably on the market and will soon become a must in the sector. For the simple reason that organic wine combines wine quality and respect for the environment. Estimates are also promising, in fact according to Catherine Machaber (head of the operational prospecting unit of the Occitania Region Economic Development Agency) the consumption of organic wines will increase from 1.5% in 2013 to 3.5% of the world market in 2023. These are only forecasts, but they are very engaging and revealing about the interest in the product. 
What about France ? 
Land of wine for thousands of years, France has not been the first country to start producing organic wine. Some vineyards, especially the oldest and best known, were a little nervous at the beginning to consider the subject, indeed, 36 months necessary for a conversion, it is long, and some did not imagine imposing it on themselves in view of the success of their conventional domains. The less convinced were then more in the vineyards of Burgundy or obviously in Bordeaux, historical French wine land, which had very few winemakers or lords inclined to embark on the adventure. In 2018, 2.21 million hectoliters of French organic wine were sold, 57% were consumed in France and 43% were exported, which makes it an exceptionally well exported product for a French organic product. There are now more than 100,000 hectares of the agricultural vineyard area that is now organic or in conversion, which represents about 15%. It should also be noted that since 2018 the total area in conversion has increased by about 65% in France, a very impressive dynamic that ends up convincing even the most dubious regions of the phenomenon, and for good reason, consumers, in any case in France are more and more demanding of this product. However, it is still rare compared to the conventional offer, so the bottles are generally more expensive, and it would be necessary to wait for a general decrease of the prices and/or an increase of the purchasing power to see the product reaching its peak, we can thus consider the organic wine as a niche product, but which only asks to come out! France should become the largest consumer of organic wine before Germany by 2023.
The different labels and certifications existing in France
The European Organic Label "AB" (5 300 winegrowers in France) : 
Organic as we understand it, the vineyard has not received any chemical or synthetic treatment during the last 3 years (at least). To amend the soil or treat it, the winegrower must use natural products. The wine-making process is strictly controlled and the list of authorized inputs is more restrictive. A control by the AB organization is organized at least once a year on site to check the good respect of the rules.
Nature & Progrès – Biocohérence (Approximately 100 winemakers): 
The specifications of these organizations are stricter than the European legislation, considered too lax by some and which leaves the door open to an "industrial" production that just offers new market opportunities. 
They go beyond the simple prohibition of the use of chemical or synthetic products, for example they think about new distribution themes. There is no need to look for it in a supermarket, it is impossible to find it in order to favor direct sales and via specialized networks. 
Demeter & Biodyvin [BioDynamie] (Approximately 500 winemakers): 
The objective of BioDynamie is to propose a more global approach to organic viticulture, and to create a balanced ecosystem around the vine. Working upstream to promote this balance is the priority via natural preparations (based on plants or natural fertilizers). With specifications that are still stricter than the European label (especially on the operations carried out in the cellar), this approach is not unanimously accepted by the winegrowers and supporters of organic farming. 
TerraVitis & HVE (About 500 winegrowers): 
TerraVitis is a group of winegrowers from the Beaujolais region created about 15 years ago with the aim of promoting sustainable and reasoned viticulture. It groups about 500 winegrowers who share techniques, experiences and good practices.
HVE for High Ecological Value, is a label resulting from the Grenelle de l'Environnement (2007) and certifies the farms which reach the objectives in term of preservation of the biodiversity, phytosanitary strategy but also management of the fertilization and irrigation. 
That's it ! Now you know everything about the labels that can be found on French organic wines, you can't go wrong and can enjoy your good organic wine with your eyes closed! Before letting you go, Wine Palette offers you as usual a small selection of the best organic wines…
The special Wine Palette organic wines selection
Bastide Oliviers – Our favorite ! 
The Bastide des Oliviers is located south of Brignoles, in the village of Garéoult, a small vineyard of 10 ha cultivated organically and which holds the label "AB". The quality / price ratio is particularly interesting. We are far from a swimming pool rosé, here we play in the court of the great rosés with a nice texture that can accompany salads and grilled fish. A rosé to be enjoyed with your eyes closed, telling yourself that you have done a good thing for the planet!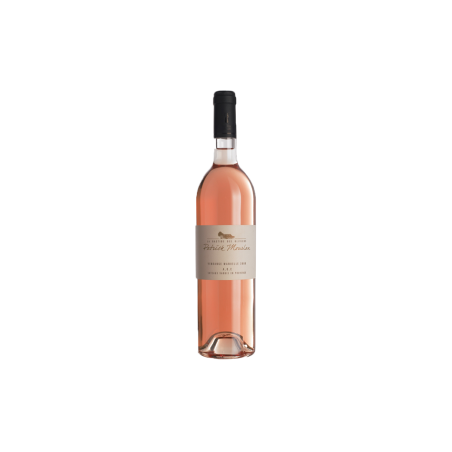 Cousu fil blanc – Domaine Fil 
A white wine with the "HVE" label, of incredible elegance. The winemaker Jérôme Fil takes particular care of his Cousu de Fil Blanc. A blend of Sauvignon and Colombard with yellow fruit and citrus flavors… a real pleasure wine and a magnificent success, which is moreover environmentally friendly.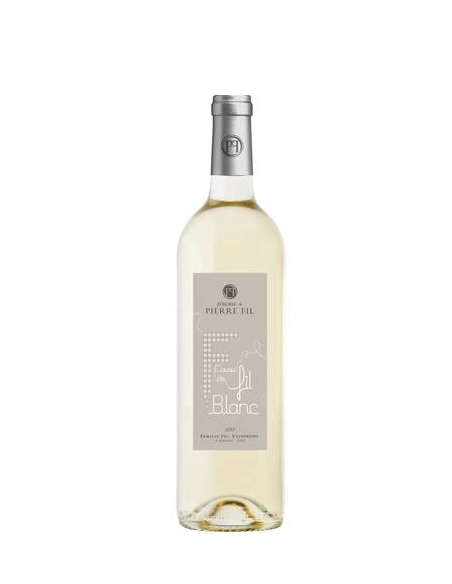 Bois moi !  – Domaine Chemin des Rêves 
The Domaine du Chemin des Rêves is owned by Benoît Viot, a young winemaker who works on organic plots and originally graduated in… pharmacy !
We are thus in the presence of a reconverted winemaker, who works on parcels that are also reconverted! But in organic this time. This wine is a small jewel of red fruits, delicate dress with purple reflections. The nose opens progressively in the glass on small black fruits of wood (blackberry), spices, then on sweet fruits. The mouth is fine and refreshing. A wine that gives the impression of biting into a fruit, an organic one of course !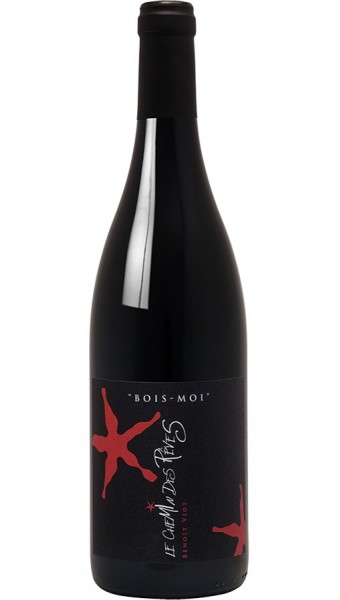 And you, have you ever tasted an organic wine ? Did you like it ?
Contact Wine Palette if you want to know more about our organic wines ! 
Sources : https://www.winepalette.eu/
https://www.cuvelier-fauvarque.fr/