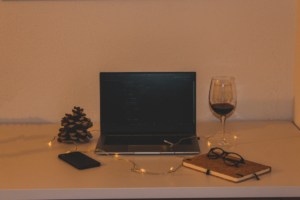 Since the pandemic crisis and month after month, many businesses have changed theIr methods.
The wine industry is not an exception and we need to adapt ourselves and understand how things are going to work outs and play our cards right.
No more long-term forecasts
Without being pessimstic about the economy, it is quite hard to make long-term forecasts during such a crisis. Businesses and incomes can only be predicted between 3 and 6 months.
International relationships need to quickly consequences on business can be critical since China's decision to introduce a tax on imported Australian wine.
Online market for consumers
Yes, there is a huge digital market, becoming bigger and bigger for consumers.
Digital transformationstarted years before the Covid-19 Crisis but we are now able to acknowledge the rapid acceleration generated thanks to new digital tools;.
For many wine merchants, the Internet has provided a safe haven refuge, offering new ways of reaching consumers and leading to opportunities in diversifying and protecting incomes.
The Vivino wine marketplace and app, with its 46 million users, has become one of the World's largest wine communities. The concept mainly targets consumers trying to figure out which wine to buy and has become a new way of engageing customers.
People who had perhaps never considered going online to buy wine before may have done so for the first time this year.
When restaurants and events services are in a major crisis, the consumer market is the biggest part of our income. We need to focus on understanding consumer needs, (product and services) and creating some new ways to work;. At Cuvelier Fauvarque, the click and collect option started with the first lockdown. Improving in the delivery process is essential, now more than ever..
While there will always be a place for traditional retailers, part of services around the product is an amazing way to engage consumers, satisfy customers and build a trust relationship.
Online market for the wine experts community (professional)
A new approach for the Wine B2B sector, and a big step for the wine market
Events have been cancelled worldwide or almost a year, and the best option now is to use and develop digital tools.
We were just informed that the most important wine fair – ProWein – will not be takeing place in 2021 for the second year in a row. The next ProWein will be held in Düsseldorf from 27 to 29 March 2022.
We have no choice but to engage ourselves in new ways to meet our partners demands and understand each other based on our mutual needs.
The wine fair could maybe be organized online for wine experts, we will see how the organisation team will adapt their strategy.
As we can see, the rise of virtual events and online tastings is exponential. You can now have wine samples delivered to your home and chat about the wines with its winemaker through videoconference.
To conclude, the Covid-19 pandemic has sped up the online channel processes and evolution of new business models, making online and digital tools a necessity, rather than a choice. Wine Palette is a good B2B digital way to answer all your French wine needs, directly from your office or your home!
SOURCES
https://www.vitisphere.com/actualite-92826-Je-pense-que-les-degustations-de-vin-en-ligne-peuvent-remplacer-celles-en-presentiel.htm*
https://www.thedrinksbusiness.com/2020/12/how-the-internet-is-changing-the-way-we-buy-wine/
https://www.prowein.com/en/Magazine/ProWein_Talks
https://wineindustryadvisor.com/2020/11/10/accelerated-growth-digital-wine-marketplaces